Panasonic PT-RQ32K
雷射高階工程投影機
-3片DLP
-雙雷射光引擎
-解析度可達5120x3200
-對比度20,000:1
-支援BT.2020和HDR
-支援360度安裝
-可另選購各焦段鏡頭
※本網站所提供
產品規格內容
如有變更,恕不另行通知。實際請以各廠牌官方最新公告資訊為主。
Give Your Business an Edge with 4K+ Projection
The PT-RQ32K gives resellers and staging professionals an opportunity to upgrade quality of service while reducing overheads and total cost of ownership. Panasonic's 3-Chip DLP™ SOLID SHINE Laser 4K+ flagship maintains image consistency longer with huge output power and lower maintenance with fractional weight of competitive projectors. Deliver total immersion in temporary and permanent installations for single or multi-projection layouts. Reimagine your business in 4K+ by Panasonic.
Bright and Vivid Picture Quality from 3-Chip DLP™ SOLID SHINE Laser

Combining 3-Chip DLP™ imaging with original SOLID SHINE Laser Phosphor technology, Panasonic 3-Chip DLP™ SOLID SHINE Laser Series produces vividly colored pictures rich in detail with excellent brightness. Solid-state laser light sources and specially engineered heat-resistant phosphor wheels work together with three discrete DLP™ modules (R/G/B) for high brightness, true color accuracy, and high contrast in large venues.

Precision Color Reproduction

3-Chip DLP™ SOLID SHINE Laser projectors capture a more accurate color space than comparable laser projectors. Blue lasers ensure greater precision while an expanded color gamut improves white-balance accuracy.

Lower Total Cost of Ownership

Projector delivers up to 20,000 hours*1 maintenance-free service at full power with no filters to clean or replace*2 thanks to a fully sealed optical block and redesigned air intake. Energy consumption has also been reduced.

*1 At this time the brightness will have decreased to approximately half of its original level. Please refer specification for detail condition.
Filter Replacement Period:
Supplied Filter: 2,000 hours (High Mode), 4,000 hours (Normal Mode)
Long Life Filter: 4,000 hours (High Mode), 20,000 hours (Normal Mode)

*2 Usage environment may affect filter maintenance cycle.

Dual-Laser Optical Engine Assures Failsafe Reliability

Dual-Drive Laser Optical Engine groups laser diodes into two discrete modules. A redundancy circuit works to minimize brightness- and color-uniformity loss should a laser diode fail, making supported products ideal for applications where picture presentation must be maintained.

Dustproof Optics Extend Longevity

Hermetically sealed laser modules and a refined air-intake system work to extend life and maintain picture quality in dusty locations. SOLID SHINE Laser products are tested against more severe guidelines than other projectors for stable operation in dusty environments containing 0.150 mg of particulate matter per cubic meter*.

* Dustproof tests are conducted to confirm operational effectiveness under conditions with 0.15 mg/m3 of particulate matter (based on tests by the American Society of Heating, Refrigerating, and Air-Conditioning Engineers [ASHRAE], and the Japanese Building Maintenance Association). Measurements are made using acceleration tests.

Efficient Cooling System Enhances Reliability

A liquid cooling system for the light source features a new air intake and solid aluminum radiator to suppress temperature rises, allowing stable operation in high temperatures while reducing noise*.

* Please refer to product specifications for more details.

Optional Long Life Filter for 20,000-hour Service-free Operation

Long Life Filter includes an electrostatic Micro Cut Filter to collect minute dust particles with an ion effect. Combined with a dust-resistant cabinet, this enables 20,000 hours* of projection with no maintenance.

* Please refer to the specification for detail condition.

Image Quality and Reliability

Quad Pixel Drive Goes Beyond 4K

Better-than-4K resolution is achieved by employing a high-speed 2560 x 1600-pixel (WQXGA) DMD chip that shifts each pixel vertically and horizontally, quadrupling the pixel-count. Working in concert with Real Motion Processor 240 Hz frame-creation, Quad Pixel Drive technology produces film-like 5120 x 3200-pixel (4K+/16:10) images. As well as silk-smooth video, this powerful processing engine renders text in the finest detail for lectures and presentations.

Pixel Quadrupling Technology

Shifting pixels vertically and horizontally creates ultra-high-resolution pictures that exceed standard Ultra HD resolution.

Real Motion Processor

High-speed 240 Hz frame creation supports images up to 5120 x 3200 pixels (16:10) resolution.

* Resolution 5120 x 3200 pixels (maximum physical resolution).

240 Hz Real Motion Processor Reduces Motion Blur

Real Motion Processor uses sophisticated algorithms to create three additional frames for each image, boosting native 60 fps footage to 240 frames per second*1. The result is smooth and realistic motion rendering, particularly useful for broadcasting sporting events and other fast-paced video. Further, images can be displayed with SDI, DVI-D, and HDMI simultaneous inputs*2. A refined optical engine enhances focus performance for a lifelike sense of resolution, contrast, and fluidity.

*1 Refresh rate varies depending on vertical scanning frequency. Note that 240 Hz frame rate is downsampled to 60 Hz when projecting at 4K+ resolution.

*2 Geometric Adjustment and Upgrade Kit functions are not supported with simultaneous video signal input.

Detail Clarity Processor 5+

Panasonic's next-generation circuit technology analyzes individual images frame by frame to clarify areas containing fine details and textures. Algorithms extract hidden information from super-high to low-frequency video bands, sharpening outlines, correcting contours, and reducing ringing noise to improve the sense of resolution. The technology includes an exclusive Refine Enhancer algorithm to further optimize detail reproduction in 4K+ images.

Dynamic Contrast Function for High 20,000:1 Contrast

Direct laser power output modulation achieves high contrast with less power consumption. Digitally controlled frame-by-frame scene-linking modulation ensures precise output adjustment, while accurate 20,000:1* contrast is delivered even when bright and dark scenes frequently interchange.

* Please refer to the specification page for detail condition.

System Daylight View 3

Panasonic's premium System Daylight View 3 stops pictures washing out in bright light and enhances impact in mapping and multi-projector applications. It uses sensor information to adjust sharpness, manipulate gamma curves, and correct colors to suit on-site conditions.

Supports BT.2020 and HDR for Latest 4K Standard

An emulation mode for BT.2020, a 4K color-space standard, reproduces a wider color gamut than conventional Rec.709 standard. Additionally, the projectors support HDR (High Dynamic Range). Ultra-high-resolution image reproduction is truly stunning, from deepest black to sparkling bright highlights.

90 % Brightness Uniformity

Supports BT.2020 and HDR for Latest 4K Standard

SOLID SHINE Laser delivers superior screen brightness uniformity thanks to highly accurate white balance control. Brightness uniformity is greater than 90 % when measured at the corners, edges, and center of the screen.

Installation Flexibility and Powerful Functionality

Free 360-degree Installation

SOLID SHINE Laser technology enables free 360-degree installation through any axis. Together with powered lens shift and a wide range of optional lenses, the projector can be mounted in any way desired without picture distortion temporarily or in permanent applications.

Contrast Sync and Shutter Sync Function

Contrast Sync function, designed for multi-screen applications, allows dynamic contrast control to be synchronized for consistent picture quality across screens. Shutter Sync, meanwhile, synchronizes shutter on/off timing.
* Includes fade-in and fade-out effects. Projector shutter functions can be set to operate individually if desired.

Single-Cable 4K DIGITAL LINK Connection

Based on HDBaseT™ technology, DIGITAL LINK supports transmission of video, audio*1, and control commands through a single CAT 5e or higher STP cable for distances of 150 m (492 ft) for Full HD video and 50 m (164 ft) for 4K*2 video. An optional DIGITAL LINK Switcher or Digital Interface Box further simplifies installation in large venues while reducing cost and improving reliability.

*1 Audio transmission depending on model's audio capability.

*2 ET-YFB200G/YFB100G is not compatible with 4K signals. 150 m (492 ft) transmission available only with ET-YFB200G DIGITAL LINK Switcher for signals up to 1080p in Long Reach Mode.

Backup Input Setting Assures Picture Display

Projectors switch instantaneously to a backup input signal should the primary input signal be disrupted*, assuring image display is maintained at all times in venues such as control rooms and adding insurance at events where projection must not be interrupted.
* Combination of primary/secondary input terminals is fixed. Switching to secondary input (or primary input) occurs automatically when the input signal for primary input (or secondary input) is disrupted. The Backup Input Setting is enabled only when the input signal to primary and secondary terminals is the same.

Geometry Manager Pro Software and Upgrade Kits

Download free Geometry Manager Pro software to expand geometric and multi-screen setup and calibration capabilities via PC. The suite includes two upgrade kits that can be optionally unlocked with paid key codes. ET-UK20 adds uniformity correction and extensive creative masking capabilities. ET-CUK10 features Auto Screen Adjustment which enables simultaneous setup (including curved-screen correction) of multiple projectors for multi-screen applications using a compatible camera. This streamlines edge-blending, color-matching, black-level, stacking, and brightness uniformity calibration.
Note: Requires the latest firmware. Register your projector at PASS to update firmware, get free Geometry Manager Pro software for PC, obtain activation keys for ET-UK20 and ET-CUK10, and download a plug-in for ET-CUK10. Compatible cameras for ET-CUK10 comprise Panasonic AW-HE70/ AW-UE70 and Nikon D5200/D5300/D5500/D5600.
Visit PASS at https://panasonic.net/cns/projector/pass for more information.

Early Warning Software ET-SWA100 Series (Optional)

Early Warning Software monitors the status of projectors and displays connected to an intranet, and informs the operator when an abnormality is detected or predicted, or when there are symptoms of trouble. This minimizes downtime to provide more stable operation.

Common Lenses for Panasonic 3-Chip DLP™ Projectors

Panasonic 3-Chip DLP™ projectors share a range of optional lenses, including ultra-short-throw lens and zoom lens for long throw distances, reducing cost of ownership for staging and event companies with large projector inventories.

Eyebolt-ready for Crane Installations

Eyebolts allow the projector to hang from a crane, simplifying rigging at large event venues for rental/staging professionals.
聯絡我們
Contact Us
如任何產品相關需求,歡迎您與我們聯絡(服務時間:平日9:00~18:00):
注意事項
為提供更佳服務品質,若您曾經有透過本公司LINE官方帳號、Facebook或是其他管道聯絡我們,請務必告知專員相關資訊,感謝您的配合!
請務必填寫有星號(*) 標示之欄位,送出後我們將三分鐘內與您聯繫
※ 客服服務時間 : 週一至週五 9:00~18:00
晟弘科技有限公司-LINE官方帳號
行動條碼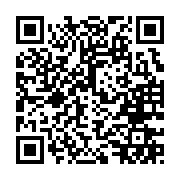 ※如何加入好友?
方法(一) 開啟LINE主選單>加入好友>行動條碼 掃描左圖即可加入好友
方法(二) 點擊左方 Add Friends按鈕 即可加入好友
方法(三) 搜尋LINE ID:「@tya3953z」
有任何投影機、投影布幕或其他產品相關需求都歡迎透過LINE詢問。
我們會不定期分享產品相關訊息或優惠活動資訊,歡迎您將晟弘科技加為好友,隨時掌握我們的最新動態! : )